This year, a rich offer of ice-skating rinks in the capital of Bosnia and Herzegovina awaits all fans of magic on ice! 
Icy Park (Ledeni Park)
An ice-skating rink set up as part of the winter park at Trg Oslobođenja Alija Izetbegović, with an area of 320 square meters, circles through the park and one part of Ferhadija Street. The central part of the ice-skating rink is connected to the park by a bridge decorated with festive lamps and the Solar tree installation, which was made by the students of Željeznički Školski Centar (Railway School Center).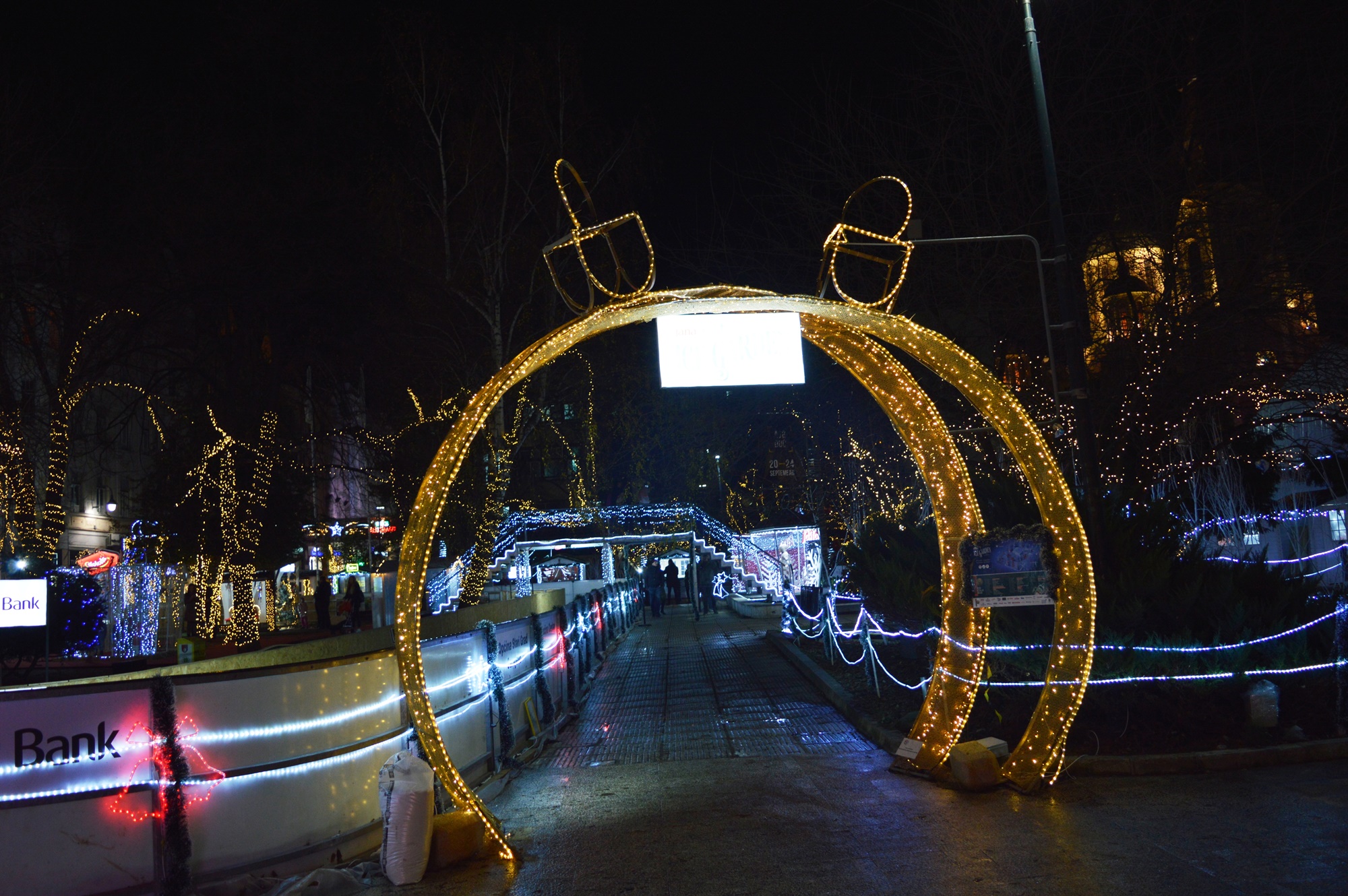 The ice-skating rink is open every day from 12:30 p.m. to 10 p.m., and the price of a session is BAM 3, and there are also free sessions for children under 12. There are also numerous other attractions set up in the icy park.
Magic of Ice (Ledena Čarolija)
This year, like last year, there will be a traditional ongoing event from 27.12.2019 to 26.1.2020 at Wilson's Promenade, called Magic of Ice. Entertainment for the whole family will take place at the open scene between the Historical and National Museum, and during their school winter break, children will have the opportunity to learn ice skating for free and socialize with Santa Claus.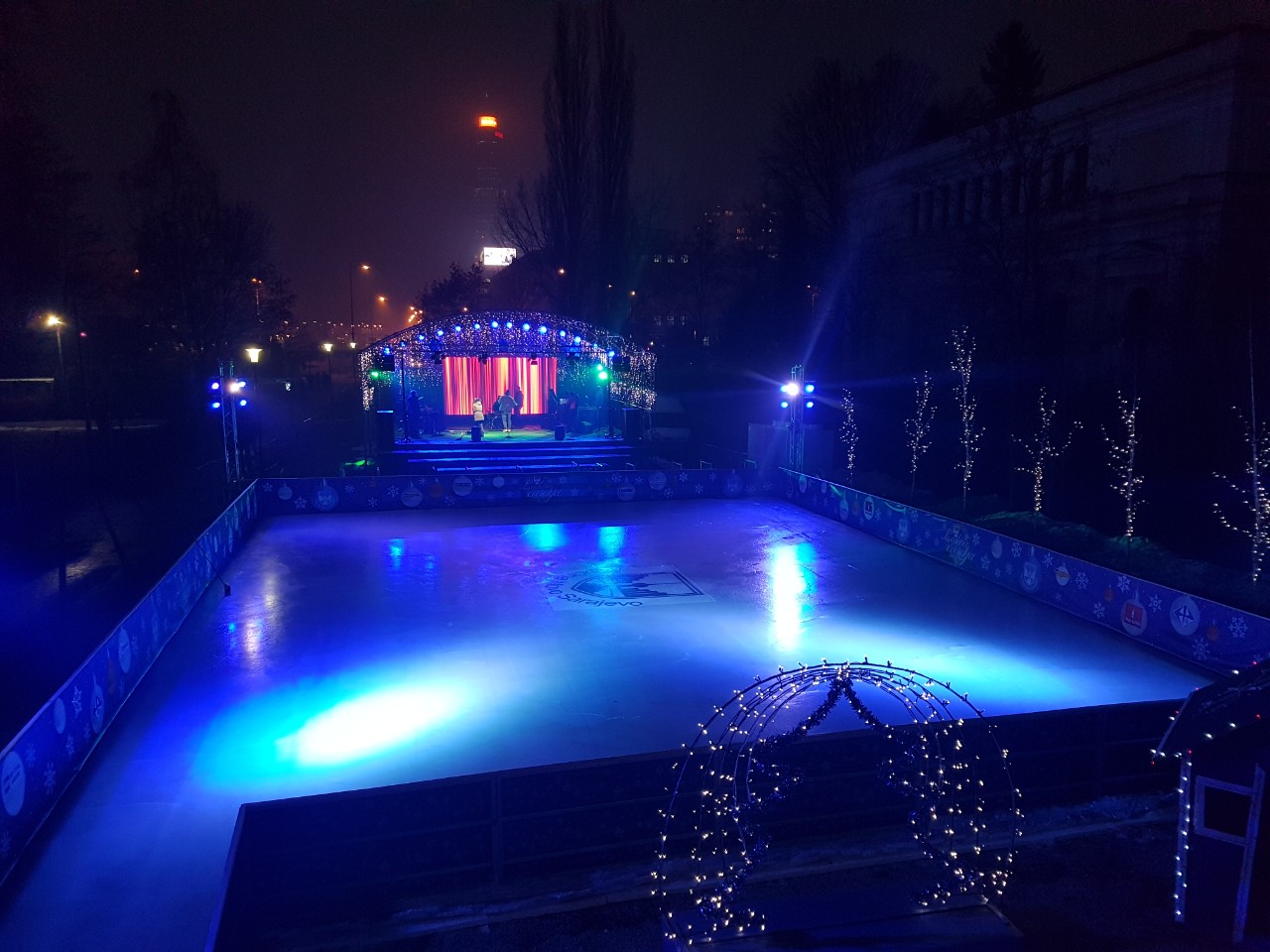 All visitors will be able to use ice skates for free, as well as the large ice-skating rink, and there will be a special session for the youngest skaters, who will only be able to go on the ice accompanied by a parent.
Winter Magic (Zimska Čarolija)
From this year, citizens and visitors of Sarajevo will be able to enjoy another excellent ice-skating rink. On the plateau in front of the Skenderija hall, one of the largest outdoor ice-skating rinks in the region has been set up, as well as numerous festive decorations, and wooden houses, which have enriched the winter program.
The ice-skating rink is open from 10 a.m. to 11 p.m. every day, for sessions of an hour and 15 minutes, with 45-minute breaks. The price of tickets for ice skating is BAM 3, which is also the price of renting out skates. The ice-skating rink will be there until January 31.
Ice-skating rink at Safet Zajko Center
The Center for Education, Sport and Recreation Safet Zajko attracts many visitors with its ambience and activities, and its ice-skating rink is ready for the 2019/2010 season of winter fun. The ice-skating rink will be open until mid-February, and if weather permits even longer.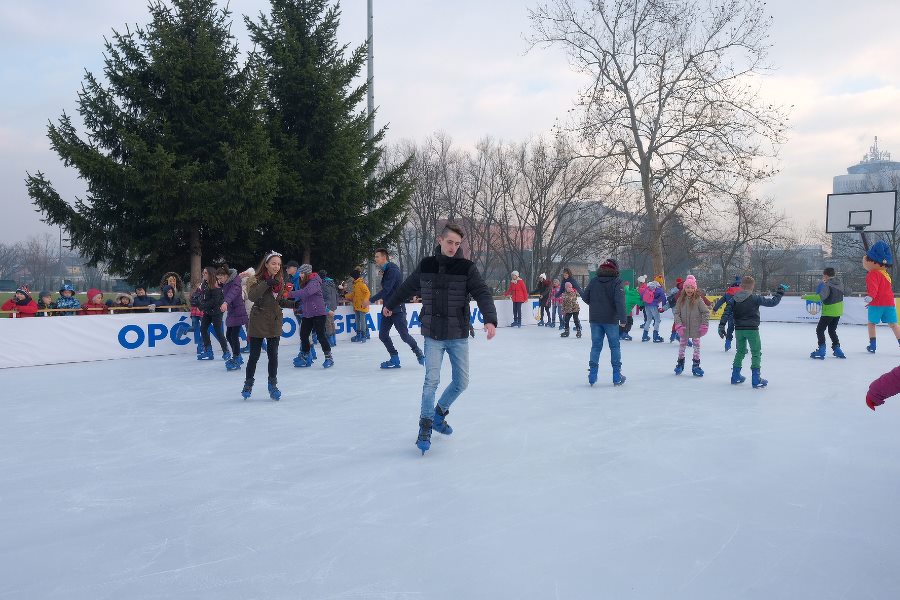 Fans of ice skating can skate on weekdays and weekends from 9 a.m. to 10 p.m. Skating will be free for all ages, and those who do not have their own skates will be able to rent them out for a symbolic BAM 1.
Ice-skating rink at Hastahana Park
Within the Holiday Market, which is open at Hastahana Park at Marijin Dvor, an ice-skating rink has been set up that will be open until the beginning of February 2020. Skating on the rink that has an area of 400 square meters represents a real pleasure for all visitors, and for the holiday spirit to be complete, there is also the wonderfully decorated ambience of the Holiday Market.
In January, skating will be free for all citizens of Sarajevo, while renting out skates will cost BAM 2. The ice-skating rink will be open every day from 10:00 a.m. to 9:45 p.m. Skating sessions last an hour, with a half hour break in between, so that the rink can be cleaned and prepared for the next session. 
Ice-skating rink at Zetra
At the Olympic complex of Juan Antonio Samaranch – Zetra, towards the end of December, the 2019/2020 skating season will be opened and will last until mid-February. The price of tickets is BAM 3, skate sharpening costs BAM 4, renting out skates costs BAM 4, and making use of the cloakroom costs BAM 1.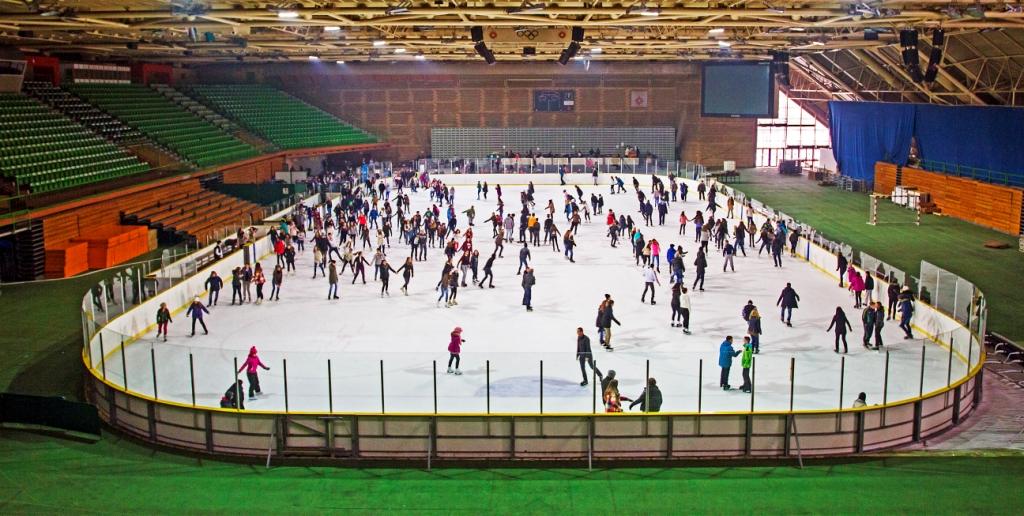 During the entire season at Zetra, there will be schools for figure skating and speed skating and hockey, and the skating sessions will run from: 09:00 a.m. to 10:00 a.m., 11:30 a.m. to 12:30 p.m., 1:45 p.m. to 2:45 p.m., 4:00 p.m. to 5:00 p.m., 7:45 p.m. to 8:45 p.m.